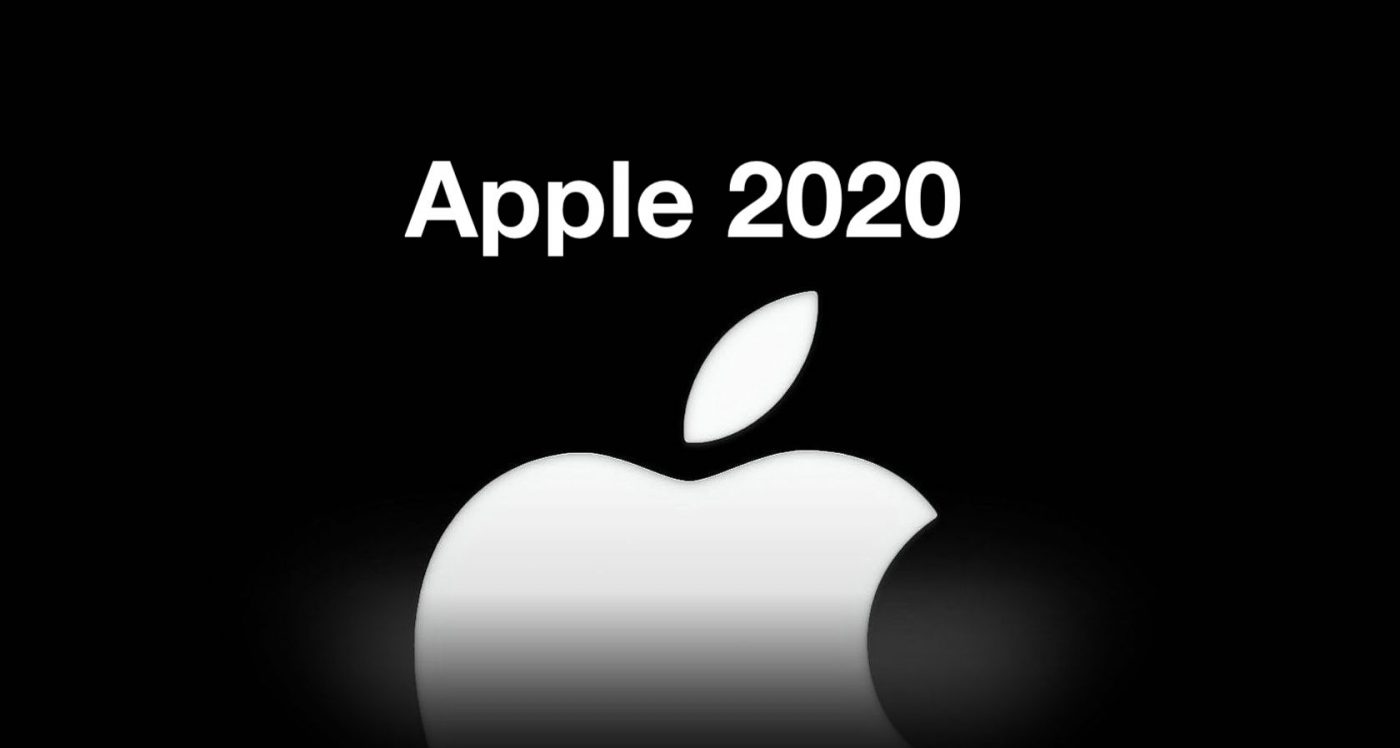 The work of the apple never ends and for each product launched, there are many others still in development . Here are the 4 most incredible Apple news coming next year.
iPhone 11 and iPhone Pro are on the market, and the new thinner and larger display MacBook Pro 16 ″ should arrive later this month . And if these products seem innovative, wait to hear what is boiling in the Cupertino pot for the coming year: we are talking about Augmented Reality viewers , Mac with ARM processor , sleep tracking functionality on Apple Watch and finally a powerful iPhone but low cost. Are you all ready for the 2020 Apple revolution ?
Apple Glasses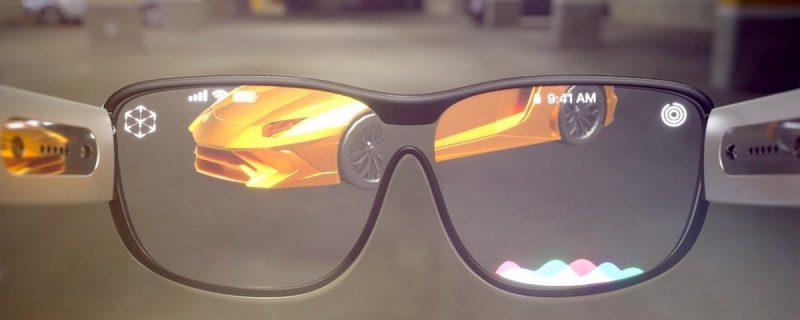 The first Augmented Reality viewers with apples will be able to project elements of virtual reality directly into the user's field of vision thanks to an ingenious system of lenses, software and hardware.
According to rumors, it seems that the prototypes consist of two 8K displays – one for each of the eyes – which should guarantee excellent quality and above all reduce the annoyances and nausea often associated with this type of technology.
Apple Glasses will not need iPhones: they will depend on an extremely powerful box equipped with an Apple processor, and capable of interfacing with glasses via 60GHz WiGig , a very high performance and low latency wireless connection.
They will also allow you to interact with 3D elements as if they were present in reality , and will provide information, entertainment, GEO Location and much more. In addition, they will allow you to interact with existing devices – Apple Watch type – in new ways, creating much easier to manage virtual interfaces.
At the software level they will be equipped with rOS , that is RealityOS , an operating system specifically designed for Stereo Virtual Reality and Augmented Reality, and capable of downloading new applications through a dedicated App Store.
By virtue of Tim Cook's declarations in this regard, the patents filed, and the information that has emerged over time, we can say that Apple glasses are much more than an indiscretion: they are a real product that you work hard on, with the hope to be able to launch it in 2020.
Mac with ARM processor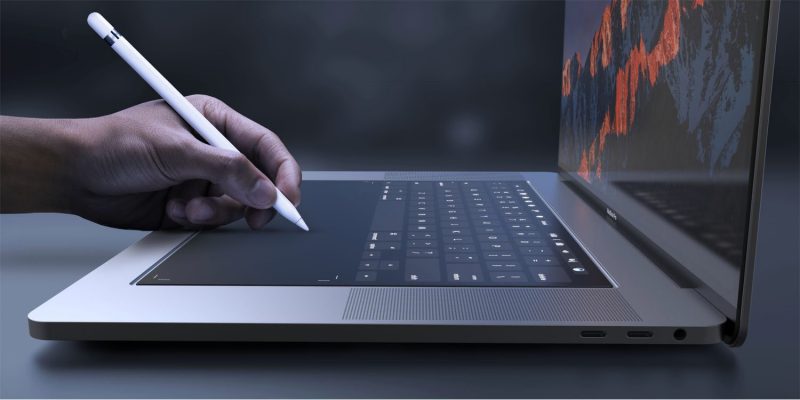 After the abandonment of the PowerPC architecture towards Intel announced in 2005, Apple plans a new, massive transition from Intel to ARM . And the first Macs equipped with this chip will arrive next year already.
These are the same processor technology inserted in the iPhone, iPad and Apple TV, and will allow the entire apple ecosystem to be homogeneous at last . This will allow you to create a common hardware base on which operating systems and applications will run, thus simplifying the work of the developers; therefore, we will no longer have to worry about downloading the right version of an app: the titles will run smoothly on any computer and device with the apple , from Apple Watch to Mac, via Apple TV and iPhone.
The reason for this epochal transition lies in the convenience for Apple and in its strategic nature. With the abandonment of Intel and the adoption of chips designed internally in Cupertino, the development of Macs will no longer be subject to the roadmap of third-party companies. This will allow you to implement hardware and software innovations in advance, and above all to update Macs according to the needs of Apple and its users.
And if it seems impossible that a processor from the mobile world could meet the needs of a Mac user, don't forget that the A13 Bionic makes iPhone 11 as powerful as a real computer .
Sleep Tracking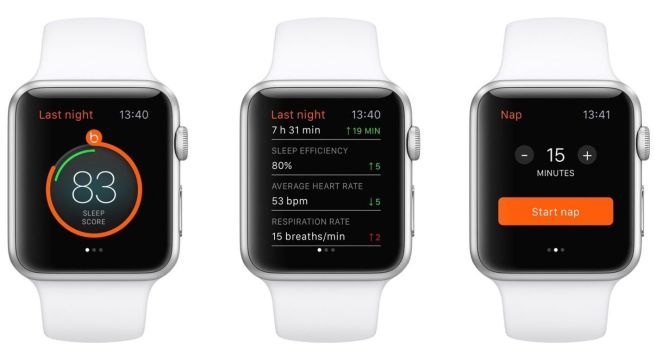 One of the historical shortcomings of Apple Watch is the absence of native sleep monitoring features , but with the Series 6 coming next year, everything will change. According to rumors, sleep tracking is already in an advanced phase of experimentation, and if everything goes as planned it will see the limelight already in 2020 .
This means that the Sleep function of the Clock app on the iPhone will soon have a counterpart in watchOS as well . So we can program the alarm, set the recommended hours of sleep and receive reminders to remind us to go to bed at the right time; finally, we will be able to monitor the time spent in bed and set the ideal moment of awakening (usually in the light sleep phase between two heavy sleep phases).
iPhone SE2

Not everyone loves or needs the generous displays of the latest generations of iPhones; many found the 4 inches of the old iPhone SE adequate, which however has not been updated since 2016. The good news is that the second generation of this device, revised and corrected, will arrive in the early months of 2020 .
iPhone SE2 -so we renamed it waiting to know its definitive name- will have a design inherited from iPhone 8. These are the expected features:
4.7 inch LCD display
A13 Bionic processor
Touch ID
Single lens rear camera
3GB of RAM
64 or 128GB memory
Colors Silver, Space Gray and Red
So no Face ID – Apple Pay support goes through the fingerprint – and no latest generation camera; but in return the processor is powerful and new, and the extremely aggressive price.
Related Post: Apple Services Center Dubai