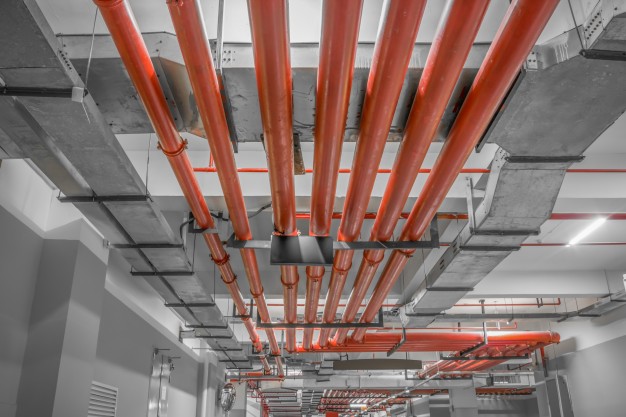 Are looking for a professional HVAC engineer to beat the summer heat? Then, it is important to include that, you can easily find a plethora of HVAC companies in Dubai to mitigate your major-minor requirements. Generally, an HVAC system should be your prime requisite to procure better sustainability in the hot-humid-dusty surroundings of Dubai. It not only aids in getting a comfortable room temperature but also effectively improves the indoor air quality.
At times, the accumulated dirt, dust, or grimes becomes a detrimental factor in causing various hazardous health problems. However, with the assistance of a high-end HVAC system, now minimizing the risk factors has become quite possible. Along with that, reducing the odor from the room facilities has become easier with the emergence of this sort of electronic equipment. 
And, if you have recently shifted to Dubai and are looking for immediate assistance from the leading HVAC companies in UAE, Urban Clap can be your ultimate service partner. We have deployed a team of top-ranked HVAC technicians who can perform a versatile HVAC system-associated functionalities. 
Be it residential or commercial HVAC system installation, repair, or replacement — we cover every part of it. Prevent unwanted breakdowns with our preventive HVAC maintenance service and save excessive repair costs by eliminating severe breakdown issues, with professional intervention. 
All-under-One Service Platform — Urban Clap
Technically, inadequate maintenance or repair can reduce the estimated longevity of the HVAC System. Especially, when you are a Dubai resident, the cooling unit will automatically get extensively contaminated due to the continuous sandstorm or dust exposure. Ultimately, it will make the HVAC units completely dysfunctional, with the passage of time. 
Are you facing any sort of technical problems or unexpected wear and tear that has made the HVAC system inoperable? Simply, get in touch with Urban Clap and the rest assured, by our trustworthy and diligent technicians. 
Mishandling, ageing, and continuous usage can degrade device performance and its overall work efficiency.  Even, you can come across electrical breakdowns due to several reasons. Don't intervene in the matter, because mishandling with the electrical systems can unknowingly invite uncanny scenarios — leave it to us. There is nothing to fret over when you are getting our professional guidance to overcome all the possible hurdles. Moreover, we maintain all the necessary safety measures when it comes to HVAC maintenance, repair, and installation. 
How Does Urban Clap Assist you to Gain a Remarkable HVAC Service?
You will get an unrivalled customer experience once you become a part of our service network. However, without acknowledging the process to join our HVAC maintenance team, you can't unlock the advantages of facilities that you can acquire through Urban Clap. Simply, look for "HVAC companies in UAE near me" and join us. Through our web portal, fill-up the form, with required credentials, to complete the booking process. 
Request for a quote or service to get the privilege, for a free HVAC system inspection from our highly-skilled technicians. We understand the importance of such electronic devices to battle the unpleasant climate of Dubai. This is the prime reason why we have incorporated only certified experts who are ready to offer persistent professional service round the clock. 
However, before heading towards the HVAC system repairing, a thorough preliminary analysis is performed to reduce the long-term complications. You can count on us anytime. Being one of the most recommended HVAC companies in Abu Dhabi, we strive for proficiency and integrity.
A Plethora of HVAC Maintenance, Repair and Installation Services — Urban Clap Deals
We, at Urban Clap, completely understand the mechanisms of an HVAC system and how to retain its functionality with utmost efficacy and dedication. Moreover, with the combined effort of our HVAC contractors in Dubai, you can regain the pristine condition of the HVAC system. Our team of HVAC engineers has years of experience in this field. Thus, they are well-acquainted with HVAC maintenance, tune-up, installation, and cleaning work. We prioritize all your concerns regarding this cooling and heating system. 
Moreover, we don't compromise with the quality of service we provide to our customers. You get to avail a wide spectrum of HVAC services at a reasonable price only through Urban Clap. These are the following services, for which our HVAC contractors in Dubai has gained widespread acknowledgement:
HVAC System Installation
Want to install an HVAC system, but don't have adequate knowledge about which one will be suitable for the residential area? Don't delay in reaching out to our highly qualified and experienced HVAC contractors in Dubai. Moreover, with regular usage, the HVAC system consistently aggregates a large amount of dust. This can adversely impact productivity. Therefore, it is important to get detailed information about the type of HVAC system that will be less damage-prone but provide effective outcomes. 
Being one of the renowned HVAC companies in UAE, we are committed to serving impeccable service when it comes to HVAC installation. Moreover, our HVAC engineers are inclined to implement advanced tools and technologies that are required during the installation process. 
Technically, there are four different types of HVAC systems available in the market. And, our HVAC company is well-equipped with all the latest and high-demand HVAC systems. Here is the list of major types of HVAC system that, our HVAC engineers mainly installed in the residential and commercial sectors: 
Split HVAC system

Hybrid HVAC System

Duct-Free HVAC System

And, Packaged Heating And Air Systems
Don't forget to mention the brand and model number of the HVAC system that you prefer to install. Because, with the increasing demand for HVAC systems, the majority of the HVAC unit manufacturers have enforced ultra-modern specifications to improve the user experience. So, to avoid further inconvenience, mention all the possible HVAC installation-related demands. We always feel privileged to serve you with our incomparable approachability. 
HVAC Maintenance Service 
Technically, we can give you innumerable reasons to opt for a monthly or yearly HVAC maintenance service. On the one hand, it assures dust, mite, mold, and bacteria-reduction and provides a safe and healthy environment. With the guidance of our HVAC contracts, early identification of the possible problems can be diagnosed.
Not only this, a routined HVAC maintenance service, helps to expand the overall lifespan of the appliance with ease. For which, you don't have any longer have to pay excessive utility bills, rather get utmost comfort with a high-functioning device. 
Alongside, in the busy work schedule, it becomes impossible to take adequate care of the gadget. This is where Urban Clap plays a pivotal part. We will take utmost care of the HVAC system, ensuring it is contamination-free. You can get rid of all the stress, once you get hold of our vetted HVAC contract in Dubai. 
Do you know that, with regular maintenance, you can extend the longevity of the HVAC system up to 48%? Also, you get the opportunity to reduce the repair cost by 15%, with our preventative HVAC maintenance service. Urban Clap, mainly assists in two types of HVAC maintenance service, these are :
Heating Maintenance
Technically, this sort of HVAC maintenance service is offered, during the summer times, for the Dubai residents. And, during the heating maintenance service, our HVAC contractors in Dubai, perform the following tasks to ensure the device is working at its optimum:
Our professionals of HVAC companies in UAE initially opt for a thorough evaluation of the furnace or boiler. 

Moreover, during this maintenance period, we will even replace the disrupted furnace filter, if required.

Our experts of HVAC company will rigorously inspect the exterior part of the heater and ventilation system. They will even look out for the substantial damage-prone areas such as ignition assembly, blower, motor, and pressure switches and promptly repair it, if necessary. 

Along with this, the furnace will be properly cleaned with high-commercialized and eco-friendly products. 

Our HVAC contractors in Dubai will then check the overall power consumption by the furnace and its associated electrical components. It will be even monitored for a predetermined time period so that it won't come across with any glitches. 

Right after that, they will head towards the inspection, cleaning, and calibration process of the thermostat.

Our professionals of HVAC companies in Dubai will also measure the carbon-monoxide level. And, lastly, we will even ensure that the ventilation and piping of the HVAC system

are contamination and odor-free.
Do you own an HVAC system that contains a boiler with a low water cutoff? We have the calibre to diagnose, monitor, and clean this sort of boiler as well. In a nutshell, we can positively state that our HVAC contractor in Dubai is capable of maintaining every sort of HVAC system, with impeccable technical skills. 
Cooling Maintenance
Urban Clap is highly valued across Dubai for being the epitome of divergence when it comes to rendering a best-in-class service. Along with heat maintenance, for an effective HVAC system, we even offer an HVAC cooling maintenance service.
Especially during the winter season, maintaining this device becomes quite strenuous because of the rising temperature in Dubai. And, our technicians of HVAC companies in UAE, especially deals with the following maintenance work to ensure it's in its top condition: 
Our engineers of HVAC companies in Dubai will start with evaluating both the indoor and outdoor components of the device. This even includes the motors and belts along with the major internal parts of the HVAC system. 

We will opt for an in-depth measurement of the coolant level. During this process, our skilled engineers will even check for the indications of wear and tear. And if required, they will undergo HVAC part replacement service, as well. 

The well-coordinative professionals of our HVAC companies in Abu Dhabi will inspect all the pre-installed circuits and safety controls. Alongside, we will check every drain pipe, condensate pump, valves, and other associated outdoor units. 

To prevent sudden electrical failures, all electronic components will be properly scrutinized. Our professionals will not only inspect but also clean and calibrate the thermostat for effective cooling.
Want to minimize the overall dust or debris level from the HVAC filter? Simply, connect with Urban Clap, with our strict professionalism, you can put an end to every HVAC-based problem. Enhance the living standard with our exclusive range of HVAC Maintenance packages. 
HVAC Repair Service
Are you hearing any sort of whistling noises after turning the device on? Is it not providing sufficient cool air to make the room temperature comfortable? Then, immediately schedule an appointment with us. We have potential and endurable solutions to sort every HVAC-associated problem. Our HVAC technicians have so far dealt with these intricate repair works:
Ductwork Repair and Replacement Service
Technically, ductwork is considered to be one of the most essential components of an HVAC system. Its prime function is to transmit air. However, over time, you can get the following duct-related problems due to improper diagnosis or professional support: 
Completely dysfunctional duct

Misaligned ductwork

Leaky ductwork

Ductwork is repeatedly running

Sudden bend in the ductwork and much more
Due to these duct issues, you can come across clogged filters, continuous air-quality problems, odors, and even mild noises from HVAC systems are quite a natural occurrence. Simply, reach out to our HVAC technicians and replace the ductwork to keep aside the complex problems. 
Vent Replacement and Repair Service
With the assistance of the air vents, the HVAC system mainly accelerates the overall air pressure. Like other HVAC components, these air vents can also cause severe disruption unexpectedly. Whether the vents have completely stopped blowing air due to extensive dirt or getting any other problems — we got your back. Our professionals mainly incorporate the following functions to enhance the vent airflow: 
We perform a thorough cleaning of the outdoor condenser units.

Additionally, with the help of the essential tools, our experts will vacuum the indoor vents to make them clog-free.

We will opt for an intensive diagnosis of the thermostat temperature.

And, our professionals clean, sanitize, and disinfect every HVAC-linked drain line to prevent severe air-borne diseases.
Thermostat Repair and Replacement 
Technically, the majority of thermostats are durable. However, when the thermostat malfunctions, you will need our help to fix it. For not placing the thermostat in the right direction, problems might arise. Inadequate cleaning is another reason behind unwanted mishaps. The older thermostats won't function properly when it is not levelled. And, our professionals can easily tackle every thermostat problem. 
Certain HVAC systems consist of a battery-driven thermostat for providing peak performance. Are you getting continuous battery warnings after turning on the device? Simply, mention the HVAC brand and model name and replace the battery beforehand. 
Additional Service
Along with the above-mentioned HVAC repair services, for providing on-site support in case of emergencies, we have earned recognition among the UAE residents:
Evaporator Coil Repair and Replacement (includes frozen, leaked, contaminated evaporator-related problems)

Condenser Unit Repair and replacement (includes repair and replacement of the completely defective condenser unit)

Heat Exchanger Repair and Replacement (includes rusty, overloaded and dysfunctional heat exchanger repair and replacement) 

And, Furnace repair and replacement
Why Should you Consider our Premium HVAC Maintenance Service?
Extensive professional expertise is one of the most salient features of our HVAC technicians. Recently, based on the ongoing demands of an HVAC system, we have expanded our online marketplace. We have managed to connect with HVAC contractors who are capable of withstanding all the potential difficulties.
Renowned HVAC Maintenance Experts are Just a Call Away!
When you have the urgency of installing, repairing, or replacing the broken HVAC parts, always opt for our trained HVAC contractor. Don't hesitate to call us at 045864033 to clear out the doubts regarding the available service deals. For further information, our customer service executives are there to mitigate all your doubts.