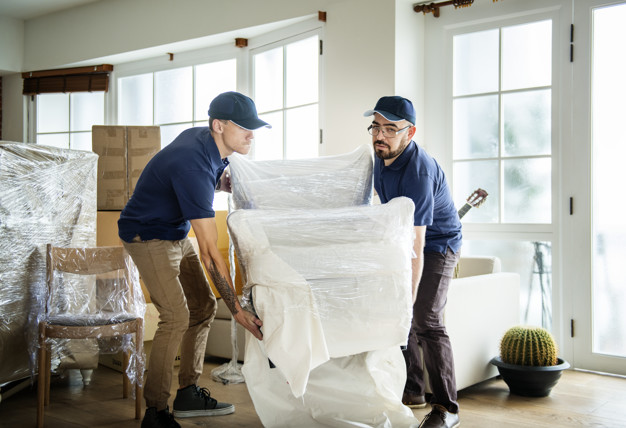 Are you planning to shift to a new place? Do you want to carry all your essentials from one city to the other? Then, you will surely need the help of the best movers and packers in Dubai. They can execute the entire process without dismantling anything. Additionally, they can quickly assemble all the necessary goods and items in your mentioned destination with ease. 
They take utmost care of all your belongings and safeguard them from any kind of major-minor damages during transportation. Besides, the packers and movers in Dubai also ensure the packaging of the products is done under expert supervision. 
Being one of the largest and reputable packers and mover providers in Dubai, we also give you the privilege to track your goods. We will notify you with every detail, starting from picking up to dropping your items in the mentioned place.  
Additionally, once we reach your destination, our professionals will even assemble the furniture, home appliances, and other goods, for your convenience. So, get a free quote for your moving requirements, now!
Recommended Service: Locksmith Service Dubai
Mover and Packers Services We Provide
You can always rely on Urbanclap for local and international commodity shifting. Additionally, all the cheap movers in Dubai have expertise in handling the packing and unpacking of your valuable items. They make sure every item seamlessly reaches your desired location. 
When it comes to international moving, our associate movers in Dubai are ideal for that. We have the best movers in Dubai who offer end-to-end solutions in packing and moving services. 
Thus, we offer an extensive range of moving and packing services in Dubai. 
Residential Moving and Packing
Urbanclap houses licensed and insured movers and packers. And, they can tackle every responsibility related to residential moving. They make a strategic plan to accomplish the entire moving and packing process without any constraints. Whether you are planning to move to a new apartment or new city, you can count on us for every moving and packing related requirement. 
Our Dubai movers and packers are the best choices to shift essential house items like refrigerators, beds, desks, tables, chairs, and other electrical equipment. The entire process is handled only by the experienced professional team, who understands the value of every item.
Commercial Moving and Packing
Moving your workplace in a new location can be challenging and troublesome than moving to a new house. Because, in a workplace, there are several essential types of equipment like laptops, keyboards, mouses, printers, routers, and other electronic devices. Additionally, we will take care of all your important office files, folders, shelves, and other essential items. 
All our registered professionals follow strict policies and rules to keep your things safe. And, the cheap movers and packers Dubai carry out the entire operation with their careful handling and professionalism. Additionally, trained experts offer flawless commercial moving and packing services. 
International Moving and Packing
Are you thinking about moving your business abroad? Then, get instant assistance in fulfilling all your international relocation related requirements. Additionally, we are engaged with the top-rated packers and movers who can proficiently shift your items overseas. Get a free quote or request for service.
Grab the best deal, you just need to mention your details and the relocation destination. We complete your every international related need. Starting from packing different household items to transporting to moving and reassembling, we can handle every part of it. 
Why Choose Urbanclap?
We use preventive packing material to ensure no damages occur to your every essential belonging. Additionally, our professionals inspect after packing the required items. We provide safe delivery of the products. Schedule a plan with us and leave the rest to our professional movers and packers. 
We have a devoted team of professional movers and packers. They have undergone rigorous training so that they can tackle all the moving, transporting, delivery, and reassembling works. 

Moreover, we provide superlative packing material to our every customer. Get on-time and efficient packers who can help you to relocate your belongings.

Additionally, you get to save your valuable time and energy by just hiring our professional and courteous packers and movers. 

Moreover, our primer packers will first carefully measure the items and count the total number of goods and products before packing it. 
Polpuler Service: Pest Control Services Dubai
Reach out to us for Prompt Assistance
Professional packing requires skills and expertise. And, when it comes to packing and moving, we claim to be the best. Get a cost-effective service by just hiring our professional team. And, for further information about our service platform or the cost of service, call us at 045864033. Additionally, you can even mail us, mention all your queries and suggestions at [email protected]. 
Frequently Asked Questions
What do movers and packers do?
The prime aim of every packer & mover is to pack and move your belongings safely to your predetermined places. Additionally, with the help of the professional packers and movers, the entire relocation process becomes swifter and easier. And, we are one-stop to offer a wide range of packing and moving services in Dubai. 
How do I prepare my house for a Packer?
There are a lot of things that need to be done before you opt for a professional packer. First and foremost, you have to clean and organize your house. Also, keep aside all the items that you won't want to relocate. Make your house clutter-free. Keep a copy of the important files that are stored on your laptops or PCs. And, lastly, keep a list of the items that you want to locate to a different place. 
What will Movers not pack?
The packers and movers do not pack every item. There are certain things that are restricted in terms of law and regulation. And, the list includes hazardous materials, flammable items, pets, plants, explosive items, and even perishable food items. 
How long does it take packers to pack a house?
With the help of professional packers, the entire house packing can be done within a day. And, based on the number of rooms and no of relocatable items, the time to complete the entire packing job might vary.