In this modern era of technology, one simply can't ignore the contributions of Apple Inc. Apple has introduced us to a vast number of products like iPhone, iPad, MacBook which provides a lot of new and high-end features. After the iBook and PowerBook series notebooks, Apple developed the ultra-portable MacBook Air and the powerful MacBook Pro to eliminate the extra size in the MacBook family. Despite being such a remarkable invention of Apple, sometimes, MacBook can cause trouble which can be quite annoying to its users. If you're facing some problems with the MacBook, then don't lose hope. There are possible ways that you can use to solve the MacBook issues. Still, due to any severe damage to your MacBook, you might need some expert assistance. For that, it will be better if you get proper Macbook Repair Services to fix the errors quickly.
Incredible Features Of The Different MacBooks
MacBook Air: MacBook Air is a thin and lightweight laptop designed by Apple. Due to its compact size weighing only three pounds, it is referred to as 'ultraportable' by the manufacturers. It has one USB port, an audio headphone jack along with microphone and inbuilt speakers. It also comes with Bluetooth feature which one can use to connect or sync the MacBook to a smartphone or wireless headset or even to a PDA. The iSight camera enhances the quality in every snapshot. As it consumes less power compared to the other MacBooks, it is very much environment-friendly. The USB-C port is the all-in-one port that you can use to charge, data transfer (up to 5 Gbps) and it is flexible to connect other external devices.
MacBook Pro: The MacBook Pro comes with quad-core processors for the 13-inch and six-core processors for the 15-inch models. In the latest MacBook Pro, the Bluetooth technology is upgraded from 4.2 to 5 which is a huge improvement. Due to the presence of Bluetooth 5, the data transfer rate has increased over the broader range. Moreover, it doesn't consume more power while increasing the bandwidth. It can boost the bandwidth up to 2Mbps. In the recent MacBook Pro editions, you can have all four Thunderbolt 3 ports which will improve the speed throughout the bandwidth.
Probable Issues That You Might Face With Apple's MacBook
Despite being one of the world's best, Apple can frequently disappoint its users due to occasional technical glitches. Often, users complain that their MacBook system crashes, and the data recovery can be more difficult in case of the latest MacBook models. This includes the 'kernel panic' system crash problem that will make it tough to retrieve the data from your system. In such cases, you should avail Macbook Repair Services to fix your MacBook errors properly. However, have a look at some of the most common MacBook issues that often users bump into:
System Startup Issues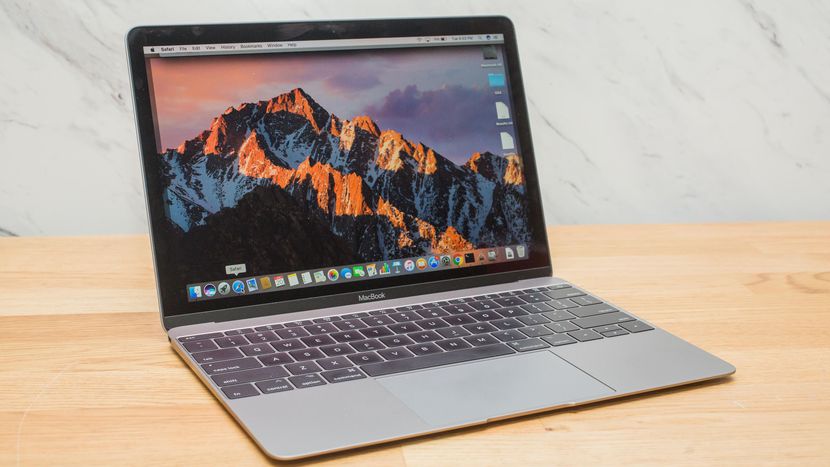 If you find your MacBook is showing signs of age or working in a sluggish manner, then maybe it is having some issues which need to be repaired. Recently, the startup issues have become quite a headache to the MacBook users. You might realize that your MacBook is causing problems during the startup of the system. It may fail to boot properly, and you may end up getting a blank screen or a gray startup screen instead of normal startup of your desktop. If there is any problem in the system update or any other software error, this issue can occur. Any kind of application that is not compatible with your MacOS can be a reason for such behavior of the welcome screen. Also, due to the presence of a virus or malware, this error can occur on the MacBook Pro. To resolve this error, you need to get correct Macbook Repair Services for instant support.
Login Items Not Compatible
If a blue screen appears at the time of startup on your MacBook, then you're MacBook is possibly suffering from the BSOD error. When you come across a blue screen while MacBook system startup, it means that one of your startup items or applications that starts automatically with the system startup might be incompatible with your MacOS. Therefore, it prevents your Mac to start normally and causes a blue screen error. However, with reliable Macbook Repair Services, you can get rid of this problem with ease.
Apps Not Responding
Another issue you may come across in your MacBook Pro or Air is that an application can affect your Mac system. Sometimes, heavy applications hang, and as a result, it freezes the system in your MacBook. When your MacBook is frozen, then it won't allow you to access any files stored in it. Consequently, it'll be temporarily disabled, and you'll be unable to do anything with it.
Spinning Beach Ball Issue
In the MacBook, when you observe the spinning beach ball more often than its regular display, then it can be a problem for you. Due to this spinning ball error, your MacBook's performance will fall, and your Mac system will slow down. Troubleshoot this MacBook issue with the help of efficient Macbook Repair Services and speed up your MacBook.
Internet Connection Problem
This is quite a typical problem to every MacBook user. Sometimes, you may see that your MacBook can't connect to a wireless network. It might be that the problem is not with the router or modem, but it may be related to the Wi-Fi adapter installed in your MacBook. The inbuilt Wi-Fi adapter might be damaged or not activated due to which your MacBook is failing to set up a proper connection with the network.
So, these are the possible problems that one may have to go through while using a MacBook Air or MacBook Pro. In case you're encountering the above-mentioned errors or any other Mac problems, then you should get yourself proper solutions with extensive Macbook Repair Services. With the exact technical assistance and support, it'll be easier to figure out the errors and fix them in the right way.