Avail the Quickest and Authentic TV Repair Service in Dubai
Television is a gadget that accompanies us during loneliness. Television has become a habit for us in our daily lives. Thus, we can't think of living a day without it. Various brands of televisions have come into the market to improve the viewing experience of the users. Despite their advantages, they show signs of technical issues occasionally.
This article revolves around TV viewers in Dubai and emphasizes TV repair in Dubai. Therefore, persons struggling with glitches in their television can refer to this article. Remember, we are near you to provide reliable TV repair service at your doorstep.
Brands of Televisions in Dubai Along with Their Problems: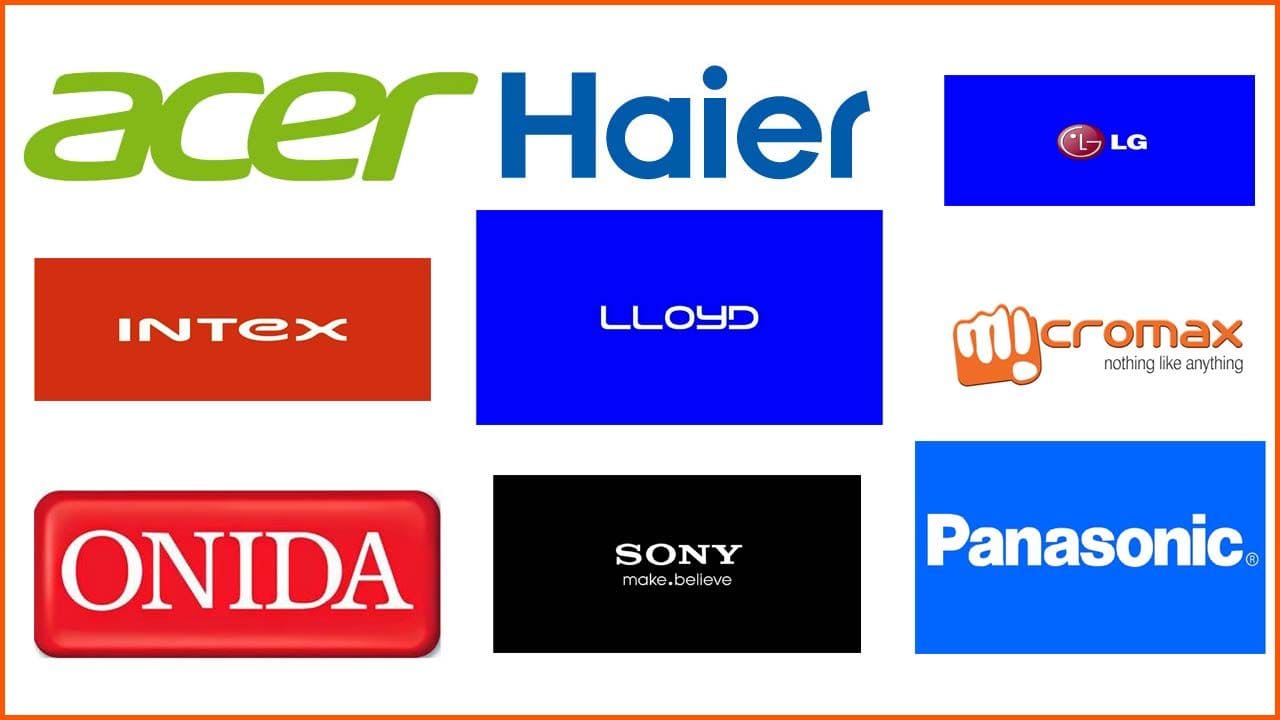 People of Dubai have a wide range of options for buying televisions which are as follows:
    Sony 
It has turned out to be one of the popular brands of television. People prefer Sony televisions due to their enhanced picture quality and stylish design. Still, Sony users experience problems as mentioned below.
Sony users are reporting that the audio is faint or not working at all even when they can see the pictures on their television screen. Audio problems generally seem to stem from a loose connection between input and output cable. You can even reset the audio settings if the TV is set to 'Tune' instead of 'Video.' Otherwise, let a TV expert look after this matter.
Audio problems are deemed to arise due to a lack of sync between audio and video outputs. Moreover, it is an easy job to adjust the balance between two speakers. Moreover, you will need to reset your TV to its original settings to maintain the balance. Hence, you don't have an option other than to avail TV repair if the problem is related to the speakers.
Remote Control Not Responding
All of a sudden you might find that your TV remote isn't responding. The problem persists even after you have replaced the batteries. Thus, the problem might be arising due to technical faults. Moreover, your television is in need to service if it is going through such a problem.
Most Sony users are complaining that their TV won't turn on even when the remote is working. Hence, you will need to check the power outlet as the problem can arise due to a defective power outlet. If the power outlet is working, then check the power cable. Else, avail our TV repair service in Dubai if the problem persists after several attempts.
Sony TV won't Connect to WiFi
This problem is more common for Sony Bravia users. They are unable to connect their television to a wireless network via their router. The television won't connect to WiFi even after entering the correct WPA and SSID passwords. Thus, you will need to look for a TV repair service to troubleshoot this issue.
    Samsung
Samsung users are exposed to the following set of problems.
The primary problem for Samsung users encounter is that their TV won't turn on and the display a red light. The power light won't turn from red to green even after pressing the Power button on the remote. This more or less seems to an internal glitch. Hence, you would require our TV repair service to get rid of this annoying situation.
Samsung TV Won't Connect to the Internet
This problem is more or less similar to that of Sony televisions. Your TV won't connect to the internet due to an incorrect Internet Protocol setup. Though it is possible to control your TV remotely, you can't stream music or videos from the TV library effectively.
Apart from the aforesaid issues, you might encounter unknown error-codes on your television screen. Your TV won't turn on unless you remove these errors from your television. Therefore, we can assist you in this regard.
    Phillips
Have a close look at the problems that appear on Samsung televisions.
Television Stuck with a Blue, Green, or Black Screen
Phillips televisions display blue, green, or black screen when the satellite fails to provide signals. In most of the cases, it seems to be a connection issue between the power cable and power outlet. So, if you connect with us, then we will examine the video cable and repair the receiver if it seems to be faulty.
But, you should contact your cable or satellite provider if the problem persists. Connect with us if you want expert hands to take care of your television.
    LG
LG TV sets are known to be causing the following issues:
LG TV Black Screen of Death
According to many users, their TV gets stuck with a black screen and nothing can fix the issue. Though the power light is on, the TV might fail to display any pictures. It can occur due to a hidden fault in the HDMI cable. The problem is more intense if your TV is beyond the warranty period. Thus, you can let our TV experts handle this matter and get it fixed at the earliest.
It is a reverse problem of audio issues when the TV produces sound but doesn't display anything on it's screen. A factory reset can solve such technical flaws but it will require a backup beforehand. Otherwise, you are going to lose all picture settings saved on your TV. Hence, we can simplify this reset process for you by preserving your settings.
     Toshiba
Till now Toshiba televisions have triggered the following issues:
Some televisions require an updated firmware to carry on its functions correctly. The process of the firmware update is a bit critical and time-consuming. You might fail to update the firmware by following the user manual as well. In such cases, you can connect with us for proper fixes.
TV Screen Randomly Goes Black
While watching your television, you might find that the screen randomly goes black and get stuck with it for a couple of minutes. You might change the Sleep/Timer settings to its default and try to fix the issue effectively. But, connect with us, if the trick doesn't work for you.
    'Evvoli'
'Evvoli' is another renowned brand of televisions in Dubai. It has many significant features and offers high-quality pictures. Yet, it triggers many problems for some of its users. So, have a quick glance at them.
Disrupted Images with Pixelations
Pictures on the television screen might get fragmented due to a low signal strength of the channel you are watching. The problems generally trigger on HD channels which require more signal strength.
Moreover, a poor satellite signal between a live event and the television station can lead to disintegrated images on your TV screen. You can even temporarily have better images by reducing the sharpness settings.
The problem will automatically get solved if it is arising due to a reception issue. But, the problem will continue if there are internal glitches on your TV. Thus, you will need to look for a TV repair service provider.
   Hisense
Hisense needs to approach a TV repair in Dubai for these following problems:
Squashed, Stretched or Cropped Pictures
Your television might display cropped or squashed pictures if you have modified the picture size settings mistakenly. Try to adjust the display settings like zoom, wide, aspect ratio or picture in order to solve the issue. If nothing happens, contact us. Our technicians will inspect the display panel for faults and fix them in no time.
You might find that the videos on your TV look brighter at one time and dimmer at the other time. This problem can arise if something goes wrong with the power-saving feature or light sensor of your TV. Thus, contact us to review the refresh rate and restore full control on brightness.
    Arion
It is another best selling brands of televisions in Dubai. It is known to be causing only one issue as discussed below.
Speakers of Arion are evidenced to produce crackling sounds. Sometimes one speaker works and the other one remains idle and vice versa. Thus, you will need to reset the connection between the speakers and A/V receiver of your television. If this doesn't work, then test the external audio sources and connect them properly to the A/V receiver. For additional help, we are here to help you out.
    Geepas
Geepas has found to be associated with the following issues:
Geepas TV Won't Turn on and off
Some users complain that their TV won't turn on while others say that their television won't turn off. Some internal errors seem to be causing such issues and hence need to be fixed as soon as possible. You can resolve this issue only with a TV repair in Dubai.
Unable to Unlock the TV Without Remote
Geepas has a built-in feature to unlock their TV without using a remote. But most users are unaware of how to unlock their TV without the help of remote. Our experts will guide you on how to unlock the television without its remote.
    Supra
We have explained below the most common issue for Supra users.
TV Showing up Vertical Lines
Supra TV users generally complain of vertical lines automatically coming up on the screen and affecting their viewing experience. This problem can arise due to some loose connections in the internal components of your television. Our professionals have already dealt with such issues and thus they know the best ways to fix them.
    TCL
TCL display the following issues despite its excellent performance.
TCL TV Screen Blinking or Flickering
Users complain that TCL TV screen keeps flashing on and off when turned on. This problem seems to happen on both LED and LCD TV screens. Unless you have adequate knowledge of TV repair, you can check the internal connections of your TV. Therefore, our experts can assist you in this aspect the best.
The above-mentioned television brands are quite popular in Abu Dhabi, Ajman, Sharjah, Fujairah, Umm Al Quwain, and Ras Al-Khaimah.
Authorised & Top-Notch TV Repair Dubai Services
Complicated TV issues might puzzle you in the era of smart televisions. To free you from all your confusion, we bring you Urban Clap.
Urban Clap is your one-stop solution if you want a trusted TV repair Dubai service. A replacement is different from the exact thing you need if you encounter your TV at some fault. Instead, hire our TV repair professionals to eliminate TV issues for LED, OLED, LCD, and other advanced technologies.
Consider our TV repair near me whether you struggle with inconsistent brightness, flickering display, audio problems, Wi-Fi connectivity, and much more. We guarantee you the best suitable solution for your TV. Additionally, our TV repair technicians and engineers are comfortable with leading brands in Dubai, Abu Dhabi, and Sharjah.
We, at Urban Clap, collaborate with only certified, licensed, and vetted technicians. Thus, we can ensure that our customers get the most reliable results with on-site assistance. Say goodbye to in-queue waiting in a TV repair shop and book yourself doorstep services from our TV repair shops near me.
Our professionals are the safest bet for value-added repair for different types of television repair and more in Dubai. Trust our prime standard repair quality and genuine spare parts support to revive your television. Request a service right now if you face other TV problems.
Popular TV Brands and their Common Issues
You might have committed to a promising television brand and model.  However, this doesn't mean that they are immune to any disaster. 
Daily wear and tear can lead to various TV problems, and you must treat them as soon as possible. Hire our TV repair Dubai experts if you need urgent help with your television instances.
Here, we have mentioned all the leading TV brands and their common issues that customers have reported. 
Learn how our expertise can help you eliminate that issue so that you can resume your flawless experience with your luxurious television.
Samsung
Samsung is one of the best-selling television brands in the whole world. If you own a Samsung smart or simply an LCD TV, then the following issues are common, reported by users:
TV Shows a Black Screen
Lots of things can contribute to a black or blank screen. A defective power connection, loose connections between the TV and the set-top box or any other source, damaged cables, and internal circuit complications.
Let our Samsung TV repair Dubai team diagnose what's bothering your TV experience. 
We offer the following services to fix the black screen of Samsung or any brand's television:
Power supply's capacitor repair

Tightening connections

Checking and repairing the set-top box

Performing required configurations

Firmware updates

Cable repair or replacement
So call our TV repair Sharjah professionals if you experience the same problem with your Samsung TV.
No Audio
Another recursive issue with Samsung TVs is that they can only go mute with a possible explanation. You can be sure whether you have muted your Samsung television unintentionally or it's a bigger issue just by turning on and off the Mute option.
In addition, you can check if you have a Bluetooth speaker connected to your TV. That's why it might not produce audio output as you expect. If none of them is right, then consider our TV repair near me.
We offer speakers repair, firmware update, HDMI and USB connection establishment, reset, IC replacement, and additional possible solutions after executing a quick and accurate diagnosis. 
In addition, our tech geeks will inspect the rendered video's audio codec to ensure that your TV supports it. Get guaranteed solutions to muted Samsung TVs with our reliable endeavour.
Hisense
This is another in-demand TV brand in Dubai, Abu Dhabi, Sharjah, and other emirates of the UAE. 
However, Hisense television users have complained that the following issues are quite inevitable:
TV Keeps Flickering
Nothing can be more irritating than a flickering television. 
Both minor and major issues can lead to a flickering problem in Hisense TVs, such as:
Power supply issues

Loose cable connections between TV and sources

Improper screen resolution

Incompatible brightness settings

IC failure or internal damage
Fortunately, we can fix your flickering Hisense TV no matter what happens. We offer power supply repair, cable replacement and tightening, the right configurations, software updates, and more at a minimal cost. Call our TV repair shops near me to address your television problems promptly.
TV doesn't Respond to the Remote Control
Are you trying to make your Hisense TV work with remote control gestures? If your television doesn't respond, you might reach out to take out the remote control's batteries. Even then, the TV might not work.
Well, the following causes might possibly interrupt your TV-remote control sync:
Sensor visibility or faults

Faulty remote control

Interfering external sources
We offer remote control repair, sensor repair and replacement, removing interferences, and more. Contact our professionals from TV repair in Abu Dhabi for impeccable services at your doorstep.
Sony
We deliver our customers outstanding Sony TV repair services. We work with Sony-certified technicians to maintain the picture, sound, and additional qualities. 
Check out the most common problem with Sony televisions:
Connectivity Problem
A Wi-Fi connectivity issue might be a daily struggle for many Sony TV users. If you are one of them, consider our TV repair shops near me for a quick solution. First, ensure that you enter the right password for the connection. 
Otherwise, hire our technicians to examine if the TV's Wi-Fi connectivity is disturbed by the surrounding spectrum or devices. Additionally, there might be a problem with the Wi-Fi module inside the Sony TV. Our professional and experienced technicians can repair or replace the Wi-Fi module if required.
Random & Frequent Shutdowns
Most Android-based Sony TV users have reported the same issue. Try a soft reset to overcome this problem. However, abrupt shutdowns can be alarming if they tend to appear frequently.
However, the same problem can happen to a non-Android television too. Book an appointment with our TV repair Dubai technicians if you want to put an end to this trauma. 
We offer the following services to retrieve your Sony TV's basic functionalities:
Checking and fixing the power supply

Firmware update

IC replacement and other complicated repairs
LG
LG TVs are popular for high-picture output and stylish designs. In case you have an LG TV, the following issues might bother you:
Inconsistent Colours
Does your LG TV screen appear different than usual? You might be seeing too many colours at the same time. Or, there might be horizontal or vertical lines on a portion of a screen or the entire display.
The TV must be calibrated to its initial settings. If you need expert help adjusting the TV colour or resolution, call our TV repair Sharjah professionals. We will configure the TV settings and colour options. 
In addition, our technicians will inspect whether internal problems trigger such inconsistencies in colour, brightness, contrast, and other aspects.
Toshiba
Do you own a Toshiba television? If yes, then you should be aware of the following issues that are more likely to occur with Toshiba LCD TVs:
Error Codes
If your Toshiba TV encounters any critical problem, then it might come up with a specific error code. You can see the power light blinking if any technical hitches take place. For example, the TV LED will blink 3 times in a row if there's any hardware fault.
Understanding every single error code and its meaning can be troublesome. Avail of our TV repair near me to get rid of those error codes and corresponding issues easily. 
Our technicians are well-familiar with Toshiba TVs and their technologies. Get swift and trusted TV repair in Abu Dhabi with Urban Clap's dedicated services.
Dim Video Output
Your Toshiba TV might present you with a dim or dark picture output with no or minimal colour. Additionally, you might or might not experience the audio output simultaneously. 
The following reasons are generally responsible for such circumstances:
Low signal strength

Incompatible colour settings

Faulty video cables

Unreliable sources

Wrong HDMI input
Hire our TV repair Dubai professionals to restore your Toshiba device. We offer a secure cable connection, switching to the right resources, and more to fix the problem. Log a request today by calling our experts.
TCL
Like other branded televisions, TCL TVs are prone to some particular problems. Go through them and verify if you have experienced any of these situations:
TV Apps Crashing
Are applications crashing as soon as you launch them on your TCL smart TV? Try to resolve the problem by clearing the cache or restarting your television. If it's a Roku TV, you must select Menu followed by Home. Tap the home button 5 times a row and then press the Up button.
After that, press the Rewind button twice and do the same with the fast forward button. Wait for a while, and the cache should be cleared. Otherwise, you should hire our professionals from TV repair near me. They will troubleshoot the software glitch instantly.
Not Turning on
Countless reasons might be responsible for a dead TV. Opt for our TV repair shops near me before you consider a replacement. We offer remote control, power supply, cable repair, and competitive services to wake your TCL television up. So, you can call our technicians to keep all TV hassles at your bay.
Philips
Having a Philips 4K Android TV can give you a surreal experience. However, users have complained that a few reported applications don't deliver content in high-definition quality. Even Philips has acknowledged this issue. It also confirmed that Android 8 TVs launched back n 2017 and 2018 are mostly affected by this specific performance problem.
However, you can contact our TV repair Sharjah team to improve the streaming quality. Our technicians offer internet speed tests, firmware updates, application updates, and more troubleshooting according to the diagnosis.
In addition, Philips TV users have complained about no sound, not turning on, remote control problems, and internet connection issues.
Nikai
This is another famous and reliable TV brand in the UAE. Users have reported display issues such as brightness distribution and squashed and cropped pictures. 
You can adjust the brightness or the wide zoom, aspect ratio, and more features. If they don't work, don't worry, as we got your back. 
On the other hand, we can resolve the pixelated images on your Nikai TVs. We can tackle poor satellite signals, temporary configuration problems, and more. Our technicians will examine the display panel to check out the culprit. In addition, they will offer the right fix in no time. 
Apart from these TV brands and their products, our technicians can repair curved, CRT, and other televisions too. Hence, get to know about our TV repair shops near you to eradicate the pathetic issues from your televisions.
Why Should You Choose Our TV Repair Dubai Services?
Urban Clap offers an all-in-one solution for leading TV brands and types. Additionally, we have achieved an enviable success rate in repairing televisions across Dubai, Abu Dhabi, Sharjah, and other emirates. You can book a service from our TV repair Dubai specialists for quick relief from everyday television hassle.
Moreover, you can take advantage of the following benefits:
Certified, skilled, and experienced technicians

OEM spare parts for high-standard and sustainable results

Minimal downtime

Swift, on-site, and trusted

Samsung TV repair in Dubai

Guaranteed results with a warranty

Pocket-friendly and fixed service charges
Hire Our TV Repair Dubai Experts Now!
Dealing with the same stubborn TV problems is simply annoying. You need not bother them any more as Urban Clap is here with a lucrative range of TV repair Dubai, Abu Dhabi, and Sharjah services. Requesting a TV repair at Urban Clap is very easy.
You can call us to book an appointment with our technicians. Hare your television issues and model for clarification so we can serve you better. If you are interested in our deals and service range, contact our customer support team for more details.
Let Our Expert Take Care of Your Television:
If you want to guarantee full care of your television, then leave your television in the hands of professionals only. Our technicians are certified in TV repairing services. Furthermore, they have practical knowledge in handling these issues. After receiving a service request, we reach the customer on the same day to check his/her television. We won't replace a TV part unless there isn't a chance to repair it.
For further verification, you can compare our services with that of remaining TV service providers in Dubai. So, take a quick decision and get in touch with us for TV repair in Dubai. Remember that a small delay can increase the severity of technical problems. Thus, it would be difficult to fix those glitches and bring your TV back to its normal working state. We offer our services in other parts of the UAE as well. You can connect with us at our Customer Support Number: 045864033 or drop an email at our Customer Support Email ID.
FAQs of TV Repair