Avail the Quickest and Authentic TV Repair Service in Dubai
Television is a gadget that accompanies us during loneliness. Television has become a habit for us in our daily lives. Thus, we can't think of living a day without it. Various brands of televisions have come into the market to improve the viewing experience of the users. Despite their advantages, they show signs of technical issues occasionally.
This article revolves around TV viewers in Dubai and emphasizes TV repair in Dubai. Therefore, persons struggling with glitches in their television can refer to this article. Remember, we are near you to provide reliable TV repair service at your doorstep.
Brands of Televisions in Dubai Along with Their Problems: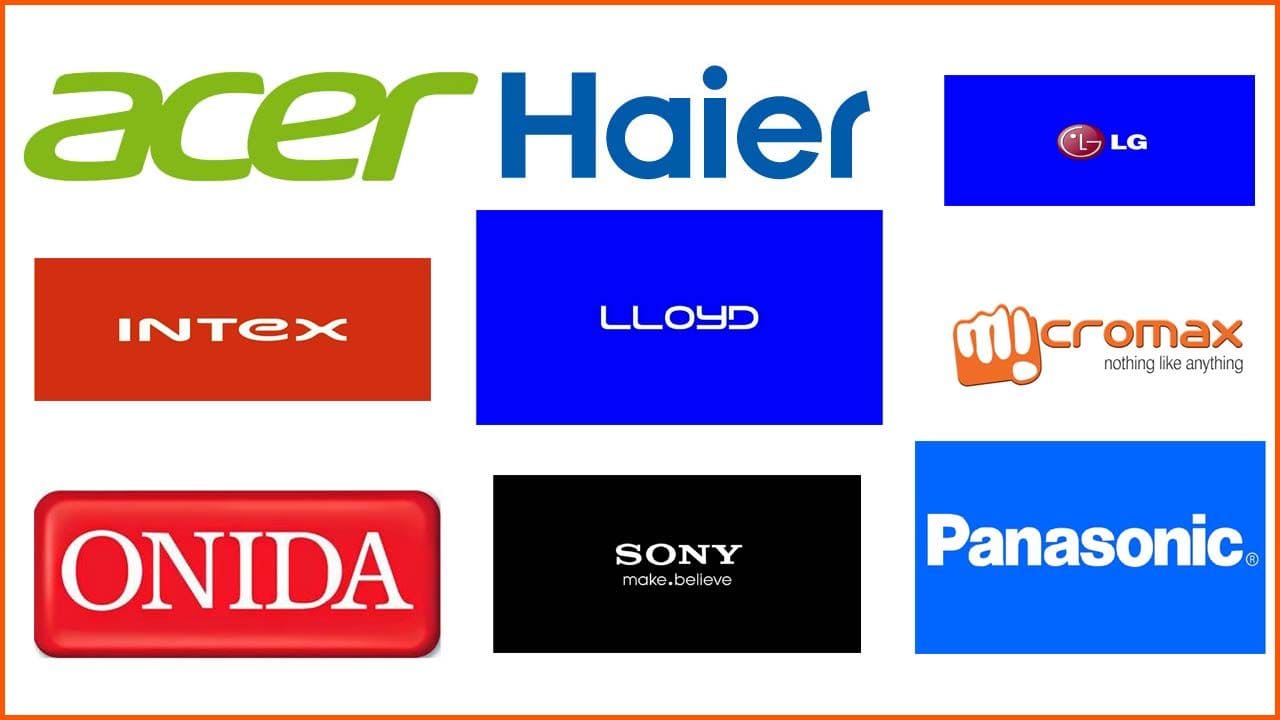 People of Dubai have a wide range of options for buying televisions which are as follows:
    Sony 
It has turned out to be one of the popular brands of television. People prefer Sony televisions due to their enhanced picture quality and stylish design. Still, Sony users experience problems as mentioned below.
Sony users are reporting that the audio is faint or not working at all even when they can see the pictures on their television screen. Audio problems generally seem to stem from a loose connection between input and output cable. You can even reset the audio settings if the TV is set to 'Tune' instead of 'Video.' Otherwise, let a TV expert look after this matter.
Audio problems are deemed to arise due to a lack of sync between audio and video outputs. Moreover, it is an easy job to adjust the balance between two speakers. Moreover, you will need to reset your TV to its original settings to maintain the balance. Hence, you don't have an option other than to avail TV repair if the problem is related to the speakers.
Remote Control Not Responding
All of a sudden you might find that your TV remote isn't responding. The problem persists even after you have replaced the batteries. Thus, the problem might be arising due to technical faults. Moreover, your television is in need to service if it is going through such a problem.
Most Sony users are complaining that their TV won't turn on even when the remote is working. Hence, you will need to check the power outlet as the problem can arise due to a defective power outlet. If the power outlet is working, then check the power cable. Else, avail our TV repair service in Dubai if the problem persists after several attempts.
Sony TV won't Connect to WiFi
This problem is more common for Sony Bravia users. They are unable to connect their television to a wireless network via their router. The television won't connect to WiFi even after entering the correct WPA and SSID passwords. Thus, you will need to look for a TV repair service to troubleshoot this issue.
    Samsung
Samsung users are exposed to the following set of problems.
The primary problem for Samsung users encounter is that their TV won't turn on and the display a red light. The power light won't turn from red to green even after pressing the Power button on the remote. This more or less seems to an internal glitch. Hence, you would require our TV repair service to get rid of this annoying situation.
Samsung TV Won't Connect to the Internet
This problem is more or less similar to that of Sony televisions. Your TV won't connect to the internet due to an incorrect Internet Protocol setup. Though it is possible to control your TV remotely, you can't stream music or videos from the TV library effectively.
Apart from the aforesaid issues, you might encounter unknown error-codes on your television screen. Your TV won't turn on unless you remove these errors from your television. Therefore, we can assist you in this regard.
    Phillips
Have a close look at the problems that appear on Samsung televisions.
Television Stuck with a Blue, Green, or Black Screen
Phillips televisions display blue, green, or black screen when the satellite fails to provide signals. In most of the cases, it seems to be a connection issue between the power cable and power outlet. So, if you connect with us, then we will examine the video cable and repair the receiver if it seems to be faulty.
But, you should contact your cable or satellite provider if the problem persists. Connect with us if you want expert hands to take care of your television.
    LG
LG TV sets are known to be causing the following issues:
LG TV Black Screen of Death
According to many users, their TV gets stuck with a black screen and nothing can fix the issue. Though the power light is on, the TV might fail to display any pictures. It can occur due to a hidden fault in the HDMI cable. The problem is more intense if your TV is beyond the warranty period. Thus, you can let our TV experts handle this matter and get it fixed at the earliest.
It is a reverse problem of audio issues when the TV produces sound but doesn't display anything on it's screen. A factory reset can solve such technical flaws but it will require a backup beforehand. Otherwise, you are going to lose all picture settings saved on your TV. Hence, we can simplify this reset process for you by preserving your settings.
     Toshiba
Till now Toshiba televisions have triggered the following issues:
Some televisions require an updated firmware to carry on its functions correctly. The process of the firmware update is a bit critical and time-consuming. You might fail to update the firmware by following the user manual as well. In such cases, you can connect with us for proper fixes.
TV Screen Randomly Goes Black
While watching your television, you might find that the screen randomly goes black and get stuck with it for a couple of minutes. You might change the Sleep/Timer settings to its default and try to fix the issue effectively. But, connect with us, if the trick doesn't work for you.
    'Evvoli'
'Evvoli' is another renowned brand of televisions in Dubai. It has many significant features and offers high-quality pictures. Yet, it triggers many problems for some of its users. So, have a quick glance at them.
Disrupted Images with Pixelations
Pictures on the television screen might get fragmented due to a low signal strength of the channel you are watching. The problems generally trigger on HD channels which require more signal strength.
Moreover, a poor satellite signal between a live event and the television station can lead to disintegrated images on your TV screen. You can even temporarily have better images by reducing the sharpness settings.
The problem will automatically get solved if it is arising due to a reception issue. But, the problem will continue if there are internal glitches on your TV. Thus, you will need to look for a TV repair service provider.
   Hisense
Hisense needs to approach a TV repair in Dubai for these following problems:
Squashed, Stretched or Cropped Pictures
Your television might display cropped or squashed pictures if you have modified the picture size settings mistakenly. Try to adjust the display settings like zoom, wide, aspect ratio or picture in order to solve the issue. If nothing happens, contact us. Our technicians will inspect the display panel for faults and fix them in no time.
You might find that the videos on your TV look brighter at one time and dimmer at the other time. This problem can arise if something goes wrong with the power-saving feature or light sensor of your TV. Thus, contact us to review the refresh rate and restore full control on brightness.
    Arion
It is another best selling brands of televisions in Dubai. It is known to be causing only one issue as discussed below.
Speakers of Arion are evidenced to produce crackling sounds. Sometimes one speaker works and the other one remains idle and vice versa. Thus, you will need to reset the connection between the speakers and A/V receiver of your television. If this doesn't work, then test the external audio sources and connect them properly to the A/V receiver. For additional help, we are here to help you out.
    Geepas
Geepas has found to be associated with the following issues:
Geepas TV Won't Turn on and off
Some users complain that their TV won't turn on while others say that their television won't turn off. Some internal errors seem to be causing such issues and hence need to be fixed as soon as possible. You can resolve this issue only with a TV repair in Dubai.
Unable to Unlock the TV Without Remote
Geepas has a built-in feature to unlock their TV without using a remote. But most users are unaware of how to unlock their TV without the help of remote. Our experts will guide you on how to unlock the television without its remote.
    Supra
We have explained below the most common issue for Supra users.
TV Showing up Vertical Lines
Supra TV users generally complain of vertical lines automatically coming up on the screen and affecting their viewing experience. This problem can arise due to some loose connections in the internal components of your television. Our professionals have already dealt with such issues and thus they know the best ways to fix them.
    TCL
TCL display the following issues despite its excellent performance.
TCL TV Screen Blinking or Flickering
Users complain that TCL TV screen keeps flashing on and off when turned on. This problem seems to happen on both LED and LCD TV screens. Unless you have adequate knowledge of TV repair, you can check the internal connections of your TV. Therefore, our experts can assist you in this aspect the best.
The above-mentioned television brands are quite popular in Abu Dhabi, Ajman, Sharjah, Fujairah, Umm Al Quwain, and Ras Al-Khaimah.
Let Our Expert Take Care of Your Television:
If you want to guarantee full care of your television, then leave your television in the hands of professionals only. Our technicians are certified in TV repairing services. Furthermore, they have practical knowledge in handling these issues. After receiving a service request, we reach the customer on the same day to check his/her television. We won't replace a TV part unless there isn't a chance to repair it.
For further verification, you can compare our services with that of remaining TV service providers in Dubai. So, take a quick decision and get in touch with us for TV repair in Dubai. Remember that a small delay can increase the severity of technical problems. Thus, it would be difficult to fix those glitches and bring your TV back to its normal working state. We offer our services in other parts of the UAE as well. You can connect with us at our Customer Support Number: 045864033 or drop an email at our Customer Support Email ID.