Refrigerator Repair Services Center in Dubai Abu Dhabi UAE
The refrigerators are the most important appliance in the list of home appliances. Therefore, any breakdown or malfunctioning in the refrigerator can probably interrupt your regular work schedule, particularly in the extremely hot and humid climate of Dubai, UAE. You might face several types of technical errors on your refrigerator model due to plenty of reasons.   
However, have you found that your fridge undergoes break down whenever you require it the most? Do not panic. With UrbanClap, you can get the best Refrigerator Repair services along with proper maintenance as well. We have a team of professional technicians who has years of experience in the particular home appliance repairing field. For the persistence and after-repair service life of your refrigerator, you can rely on our fridge repairing services completely!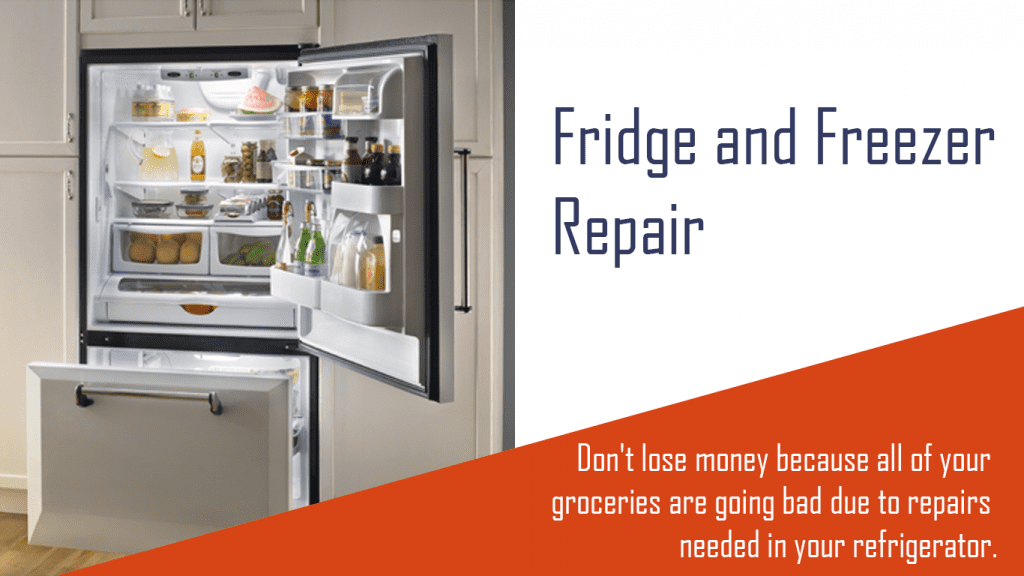 Some Common Fridge Issues which Require Urgent Repair:
For the enterprise proprietors in the restaurant or food business, the well-functioning fridges are vital in keeping your restaurant and food-service rolling sleekly. Whenever some issues occur on one of your commercial refrigerators in the restaurant, then it can be a very annoying situation for the restaurant owners not only in terms of food-service loss but also in terms of the loss and trouble caused to your consumers.
Moreover, there are several type of issues that you might encounter on your refrigerator model. Some technical errors of the refrigerators are minor and others are very critical and technical that requires some professional help and urgent repair. Here are some common fridge issues which require urgent repair:
Several types of thermostat problem on the fridge.

The compressor of the refrigerator is not working properly. 

Fuse or circuit breaker technical error, internal electrical wire problems which cause light off, door issues, refrigerator LED display issues and many more. 

Clogged water inlet valve, screen, or filter, is plugged in with debris.

The defrost heater doesn't turn on due to a defective sensor of the fridge.

The accumulation of detritus or some derbies around the condenser coils of the fridge, temperature set is too low or condenser fan motor or a thermostat sensor failure.

A barred defrost drain of the refrigerator, frozen or jammed water supply.  

Numerous types of sensor issues.

Sometimes, a noisy sound from the Condenser fan of the fridge.

High power consumption. 

Condenser fan of motor or blade problem or any loose component of the refrigerator.

Any element obstructing the door of the fridge, door latch or catch broken or Control failure.

Torn gasket or sealed door of the fridge. 

Diffuser duct of the refrigerator being plugged with frost, breakdown of the motor for the fan or other issues of airflow from freezer to lower chamber or compressor damaged.
Why Choose Us?
From a huge list of refrigerator repairing service providers, it is very difficult to choose a reliable and certified fridge repair service. But, you can rely on our experts at Urban Clap for the most efficient fridge repairing services Dubai at an affordable service charge. 
The most competent resolution to your refrigerator issues is to simply book a refrigerator repair service in Dubai with UrbanClap. We offer a broad range of refrigerator repairing services.  
Certified and professional technicians.

The professional technicians have more than 20 years of work experience in this particular refrigerator repairing service field. 

Minor issues of your refrigerator can be repaired within one hour. 

Our professional team always communicate with clients transparently and discusses all the issues with them clearly before starting any repair work. 

Post repairing service cleanup process.

Minimum call-out charges.

The expert technicians are fully experienced and keep special repairing training to deal with each and every complex refrigerator issue. 

Our technicians always communicates with clients distinctly and explain all the glitches of the fridge with them precisely before commencing any replacement or repair work. 

We offer round the clock service.

Give a complete estimate with no surprises.

Our technicians are completely licensed and certified to repair a wide variety of refrigerator brands.
Get in Touch with the Best and Reliable Refrigerator Repair Service in Dubai | Buzz us At 042480525
If you are looking for the best and reliable fridge repair service in Dubai, then your search ends with us. We are always available to help you at the hour of need. We at, UrbanClap offers the most efficient and premium services at an affordable rate.  
Our expert technicians carry a broad range of authentic components of the appliance parts in their repairing vehicles, therefore your appliance repairing process will be completed as quickly as possible. We only install a brand- new, certified, authentic and manufacturer-suggested appliance components. If there is any chance that we can resolve the issues of your fridge without replacing the parts of your appliance, then we will. We offer complete assurance regarding the fridge repairing service Dubai that our professional technicians are experienced and reach within the appointment time frame. 
However, if you want to avail our efficient refrigerator repairing services in Dubai, UAE, then place a call at our helpline number: to connect with our executive. Our executives are available 24 X 7 to assist you. In case, you are not comfortable to call us, then you can drop us a mail at our official mail ID. We will be happy to revert you back at the earliest possible.