Refrigerator Repair Services Center in Dubai Abu Dhabi UAE
The refrigerators are the most important appliance in the list of home appliances. Therefore, any breakdown or malfunctioning in the refrigerator can probably interrupt your regular work schedule, particularly in the extremely hot and humid climate of Dubai, UAE. You might face several types of Fridge Repair Dubai technical errors on your refrigerator model due to plenty of reasons.   
However, have you found that your fridge undergoes break down whenever you require it the most? Do not panic. With UrbanClap, you can get the best Refrigerator Repair services in sharjah and Dubai, along with proper maintenance as well. We have a team of professional technicians who has years of experience in the particular home appliance repairing field. For the persistence and after-repair service life of your refrigerator, you can rely on our fridge repairing services completely!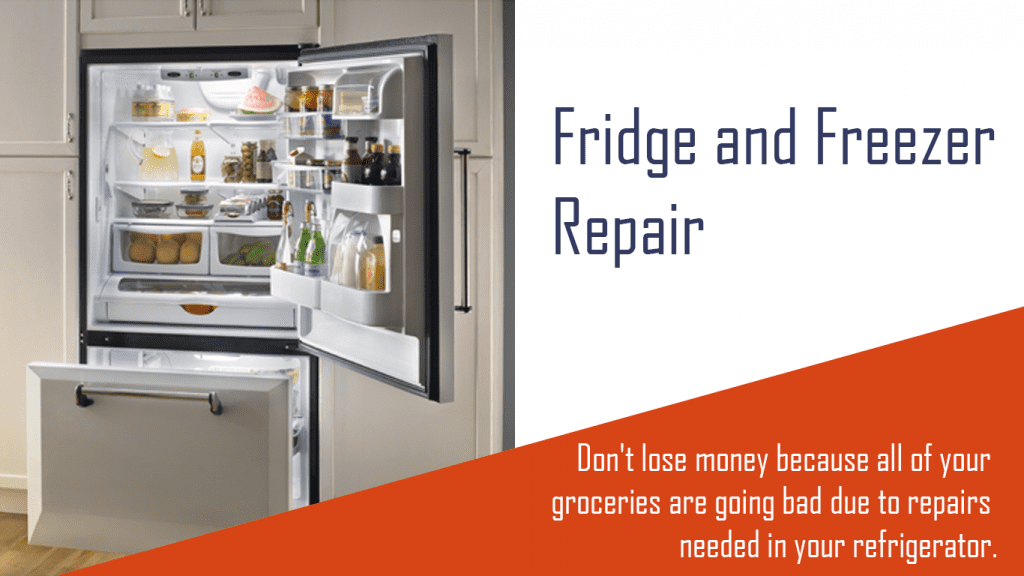 Some Common Fridge Issues which Require Urgent Repair:
For the enterprise proprietors in the restaurant or food business, the well-functioning fridges are vital in keeping your restaurant and food-service rolling sleekly. Whenever some issues occur on one of your commercial refrigerators in the restaurant, then it can be a very annoying situation for the restaurant owners not only in terms of food-service loss but also in terms of the loss and trouble caused to your consumers.
Moreover, there are several type of issues that you might encounter on your refrigerator model. Some technical errors of the refrigerators are minor and others are very critical and technical that requires some Fridge Repair Dubai professional help and urgent repair. Here are some common fridge issues which require urgent repair:
Several types of thermostat problem on the fridge.

The compressor of the refrigerator is not working properly. 

Fuse or circuit breaker technical error, internal electrical wire problems which cause light off, door issues, refrigerator LED display issues and many more. 

Clogged water inlet valve, screen, or filter, is plugged in with debris.

The defrost heater doesn't turn on due to a defective sensor of the fridge.

The accumulation of detritus or some derbies around the condenser coils of the fridge, temperature set is too low or condenser fan motor or a thermostat sensor failure.

A barred defrost drain of the refrigerator, frozen or jammed water supply.  

Numerous types of sensor issues.

Sometimes, a noisy sound from the Condenser fan of the fridge.

High power consumption. 

Condenser fan of motor or blade problem or any loose component of the refrigerator.

Any element obstructing the door of the fridge, door latch or catch broken or Control failure.

Torn gasket or sealed door of the fridge. 

Diffuser duct of the refrigerator being plugged with frost, breakdown of the motor for the fan or other issues of airflow from freezer to lower chamber or compressor damaged.
Same Day Fridge And Refrigerator Repair Specialists In Dubai
Is your fridge not working? Are you looking for refrigerator repair in Dubai? Do you expect to keep your fridge correctly functioning for a long time? Well, you have come to the right place then. For any fridge repair or technical services in Dubai, call the Urban Clap at our official number – 045864033. 
We have a team of expert technicians who use the latest and specialized tools to resolve your fridge issues. Please book an appointment with us for a refrigerator repair Dubai service or check out the service quotes. 
Fridge repair near me
In Dubai's hot and humid weather, you cannot go even a day without a fully functional refrigerator at home. A fridge is of excellent service to everyone, even at offices. Therefore, with prolonged and continuous use, as an electronic appliance, you can expect it to break down once in a while. 
Even if your refrigerator is working perfectly fine, it will help to get it checked. That would only help increase the performance and life expectancy of the fridge. Getting proper and regular fridge repair services Near Me in Dubai is essential to balance the refrigerator's efficiency. 
Fortunately, we are here to take away your refrigerator-related woes. We understand the importance of a refrigerator in our lives. Hence, we offer same-day fridge repair near me in Dubai, serving ultimate convenience to many. Our support is available 24/7 and can deal with any fridge brand and issues. Be it a minor or major problem, our professional and skilled technicians are here to fix them. 
You can come to us to get quality and fast fridge repair in Dubai. And that means we have fixes for every type of refrigerator model and style. That includes top freezer style, side-by-side, bottom freezer, french door, counter-depth, built-in refrigerator, etc. We promise to accomplish onsite quality fridge repair services.
We can help repair any fridge issue, no matter how small the case. Because even a minor issue might cause your refrigerator to malfunction or stop working properly. If we find that your fridge faces problems due to some faulty parts, we provide parts replacement service. These part or unit replacement refrigerators include fridge door lighting issues, compressor repair, power consumption issues, or gas leakage. 
So, if your refrigerator is suddenly starting to malfunction, do not worry. Call us and get these fridge repair services near you in Dubai at reasonable rates.
Common Fridge Issues – You Deal with
When we talk about what problems a fridge could encounter, there are many. So, here is a list of some of the ordinary and common refrigerator issues. These fridge problems could occur at any time. But, we have technicians and solutions with the proper tools to fix these issues. 
Refrigerator issues can be versatile. Some require minor tuning, whereas critical issues should be addressed by professional and experienced technicians implementing the latest technologies. Our refrigerator repair Dubai services can help you to overcome any kind of refrigerator issue. Get the right solution at the right time from Urban Clap and save your refrigerator's performance and extend its longevity.
Here are a few common refrigerator issues that our technicians can eliminate:
Always Cycling Refrigerator
If you can hear your refrigerator running constantly, then it can be a problem. A fridge only runs cooling cycles when it has to cool down the interior. Always running or cycling refrigerators might be very noisy and hard to withstand.
Our technicians and engineers take a deep look at your refrigerator's mechanism. The condenser coils might have accumulated dust and debris. It can lead to overheating. That's why the refrigerator might have to run more cycles than required.
However, our skilled technicians will closely diagnose what's wrong with the compressor. Additionally, they will check if everything is fine with the thermostat. Avail our refrigerator repair near me service to prevent your refrigerator from over-cycling.
Lack of Refrigerant
A refrigerator should have enough refrigerant or coolant. The coolant plays an important role in maintaining the temperature inside the fridge. The refrigerant circulates through the evaporator coils. In addition, it cools down the air flowing over the evaporator coils and sends the cool air to the overall fridge area.
If your refrigerant is low on coolant, then you might experience non-uniform cooling. Moreover, the refrigerator will turn insufficient. The component might have to work harder than needed. 
Recharging the appliance with the right type of coolant might not be your expertise. Contact our veteran refrigerator repair Dubai specialists to refill the refrigerant.
Defective Thermostat
A broken or inaccurate thermostat is a threat to your refrigerator and all the food stored inside it. If a thermostat doesn't work accordingly, then it fails to transmit the start signal to the refrigerator's start capacitor. This results in an overall refrigerator failure as the cycles don't initiate.
If you encounter such signs, then it's high time that you rely upon our impeccable refrigerator repair Dubai services. Our technicians will check the thermostat and replace it if required. Get instant refrigerator repair near me services from none other than Urban Clap.
Noisy Refrigerator
Any refrigerator produces a noticeable yet subtle operating sound while working. The intensity of the sound should be within your bearing limits. Moreover, you can't call the sound noise. However, if you can notice your refrigerator making too much noise, then it can be faulty fans.
Both the evaporator and condenser fans can trigger the issue. Broken fans or motors might be the source of the noise. Undoubtedly, your refrigerator requires a reliable inspection to learn the issue. Hire our refrigerator repair near me experts for a thorough diagnosis. They will repair the condenser and evaporator fans and associated motors.
High Energy Bill
Refrigerators are one of the most energy-consuming home appliances. Therefore, it impacts your energy utility bill to a great extent. If you experience a sudden hike in your most recent energy utility bill, then it can be your refrigerator. A malfunctioning fridge is expected to be working harder. It results in an increase in the energy bill.
Call in our professional refrigerator repair Dubai technicians to check if your appliance is working right. They will diagnose the refrigeration unit and find where the fault is. Additionally, they can suggest if you require a replacement. Outdated refrigerator parts might not be compatible anymore for efficient cooling. Get in touch with us to discover the right solution for your increased energy bill.
Freezing Food
Your refrigerator might be freezing your food, and it's not the freezer. This type of issue mainly arises from a faulty thermostat. The thermostat sends controlling signals to the evaporator fan motor and the compressor. If the thermostat isn't accurate, then the appliance might run longer and result in unnecessary cooling cycles.
As a consequence, your food items will start freezing inside the refrigerator. Testing a thermostat requires the right tool and knowledge. Our technicians will inspect whether the thermostat is set appropriately. Additionally, they will look further into the situation and apply fixes to set the right temperature for the refrigerator.
Refrigerator Light Not Working
The light inside the refrigerator helps to see the interior of the appliance. If it doesn't light up anymore, then perhaps, the light needs to be replaced. Additionally, the socket board might have an issue. Only a professional technician can tell you what's wrong with the light bulb.
If your refrigerator's light bulb doesn't glow up when you open the appliance, then contact us. Our refrigerator repair near me experts will inspect the bulb and the circuit. Then, they will repair and replace the component for you.
Smelly Refrigerator
Does your refrigerator smell foul? You have checked the fridge, but nothing is spoiled. Well, your refrigerator can get stinky due to the growth of moulds and bacteria inside it. Thorough cleaning and sanitising can help in this situation.
Avail professional cleaning and refrigerator repair Dubai services from Urban Clap. Our experts carry the best-quality cleaning tools and approved cleaning solutions to keep foul odour at bay. In addition, refrigerator gaskets can accumulate humidity and microorganisms. Go for a specialised refrigerator cleaning from us and keep your refrigerator fresh.
Door Alignment Issues
With daily wear and tear, your refrigerator's door can lose its hinges. On the other hand, the door can get stuck, and you might face enough difficulty in opening the appliance. Additionally, the gasket might tear out over time.
Whatever the fridge door issue is, get it repaired by our premium refrigerator repair near me initiative. The cool air might get out of the fridge if the door won't shut completely. Moreover, your appliance has to work more than required. Get rid of such issues by hiring our refrigerator repair Dubai team. We will align the door of the fridge as well as take care of the gasket.
Freezer issues or ice defrosting issues
A refrigerator is a very useful appliance to keep foods fresh for a long. People usually love using the freezer to make ice cubes or even ice-creams. Unfortunately, it would not be enjoyable if the freezer or ice chamber stopped working correctly! That is why getting your fridge checked or getting repairs done once in a while is essential.
If you notice that ice in the freezer is frozen more than expected or keeps melting no matter how long you put it in the ice chamber, know that your fridge is experiencing issues. The most likely cause here could be a faulty valve or leakage. Do not attempt to fix or replace the parts by yourself. Call us for professional and quick fridge repair services right away. 
Water leaking from your refrigerator is a prevalent issue in most households. Moreover, there are several reasons for a fridge's water leakage. You can fix some, but most of them require professional help. 
One reason for the water leak in the fridge is due to blockage of the defrost drain. Debris or food particles buildup can clog the drainage hose. That would further result in ice buildup and water leaks. Anyhow, valve or drain hose issues cause the fridge to leak water. If you notice that the valve is broken or damaged, you might require to replace it. While a damaged water supply line does not affect the refrigerator's performance much, you should get it fixed nonetheless. You can avail of our fridge parts replacement services. 
Yes, cracks in the fridge are a colossal mess to resolve. Only expert technicians can diagnose and identify the location of the fridge crack. Cracks in the fridges are usually fixed via an epoxy coating. But, more extensive damages are even harder to fix. That is why it would be good to call us for professional fridge repair services in Dubai. 
To fix the crack like it never happened, only expert technicians must have precision and skill. The exact dimension of the damage must be determined for seamless and smooth repair. 
Defective fridge compressor 
You can think of a compressor as the refrigerator's core. Without a proper functioning compressor, the basic purpose of the fridge, cooling, will not work. So, if your fridge suddenly stops functioning as it should, there might be something wrong with its compressor. Further compressor issues may cause your fridge to shut down. 
More so often, a faulty compressor also makes continuous noise. To prevent this issue, you should occasionally clean and lubricate the compressor. But if the problem becomes major, we can help you resolve that. 
Faulty refrigerator motor
A faulty motor is another and main reason if your fridge stop working. Your refrigerator won't even start if the motor is defective. The faulty motor should be replaced with a new one in such a case. Here, you require professional refrigerator repair Dubai and fridge repair services. 
Besides these issues, many more big and small matters might occur to your fridge. Since a refrigerator is an essential appliance in Dubai, you have to get any fridge issue resolves as soon as possible. So, look for an efficient and affordable fridge repair service near you. You can also call our number and technicians onsite for repair services.
Why Choose Us?
Refrigerators are critical appliances manufactured to balance electrical and plumbing functionalities. Tackling refrigerator repair Dubai services on your own can be risky. Additionally, you should stay away from those cheap and DIY tricks. Instead, you should consider only professional, certified, and experienced professionals to repair your appliances.
From a huge list of refrigerator repairing service providers, it is very difficult to choose a reliable and certified fridge repair Dubai service. But, you can rely on our experts at Urban Clap for the most efficient fridge repairing services Dubai at an affordable service charge. 
The most competent resolution to your refrigerator issues is to simply book a refrigerator repair service in Dubai with UrbanClap. We offer a broad range of refrigerator repairing services.  
Urban Clap brings you the privilege to avail the best refrigerator repair Dubai service. Here's why you should join us:
Skilled and Vetted Professionals
Urban Clap appoints only qualified, trained, and veteran technicians and engineers. Our in-house experts have been serving the industry for over 20 years. Indeed, they are the perfect choice for eliminating any refrigerator issue.
Solutions for Every Type of Refrigerator
Refrigerators are extensive when you talk about their types. Whether it's a top-freezer, bottom freezer, french-door, side-by-side, or a counter-depth refrigerator, we are masters in repairing them all. Moreover, we hold expertise for mini-fridges too. On the other hand, our professionals can handle refrigerators from any brand or model across Dubai.
Best Tools and Technologies
Our professional refrigerator repair Dubai team carries only high-quality tools and technologies. Therefore, you can get the best solutions for your home appliance.
Prompt & On-Site Services
Refrigerator issues can affect your food items if you don't fix the fridge. Hence, you have to go for an immediate solution to treat your refrigerator issues. Urban Clap facilitates emergency refrigerator repair near me services all over Dubai. 
Our technicians can reach you as earliest as possible, and thus, you can get the fastest turnaround time from us. Avail our same-day refrigerator repair Dubai service.
Genuine Spare Parts
Are you sceptical about the quality of replacement parts for refrigerator repair near me? You need not worry about the standard of spare parts when  Urban Clap is with you. We provide you with 100% OEM spare parts for repair and replacement.
Reasonable Services
Refrigerator repair Dubai services might appear costly. However, you can avail affordable and reasonable repair and replacement services from us. Our billing processes are transparent and cost-effective. There are no hidden charges with our refrigerator repair near me services.
Guaranteed Results and Customer Satisfaction
We are committed to providing you with the best refrigerator repair services. Grab assured results and an amazing performance from your fixed refrigerator. Additionally, retain your highest satisfaction with our round-the-clock customer support services and top-notch repair quality.
Why pick the Urban Clap for your fridge repair in Dubai
Based in UAE, Urban Clap is an IT service provider company. Our services range from computer repairs, mobile phone repairs, washing machine repairs, refrigerator repairs, etc. We hold a big team of trained and expert technicians to resolve your technical issues. With the right kind of technology and tool usage, we aim to offer quick and efficient services to our customers. 
You can choose us for any fridge repair services in Dubai for all the right reasons.
Clear communication channel for customer support. 

Establish complete customer satisfaction. 

A well-trained team of technicians,

Prompt and transparent repair services. 

Cost-effective service packages. 

Offer several types of repair services for different appliances and electronics.
Other than these repair services, you can also avail of other premium services of ours, including:
Onsite support

Tablet repair services

Windows help

Computer repair services

Data recovery solutions

Logic board or motherboard repair

MacBook repair services
You can trust our repair services and leave your fridge issues in safe and skilled hands for these reasons. Do not hesitate to call us and book an appointment for either fridge diagnosis or repair services in Dubai.
Get in Touch with the Best and Reliable Fridge Repair Dubai and Refrigerator Repair Service in Dubai | Buzz us At 045864033
If you are looking for the best and reliable fridge repair service in Dubai, then your search ends with us. We are always available to help you at the hour of need. We at, UrbanClap offers the most efficient and premium services at an affordable rate.  
Our expert technicians carry a broad range of authentic components of the appliance parts in their repairing vehicles, therefore your appliance repairing process will be completed as quickly as possible. We only install a brand- new, certified, authentic and manufacturer-suggested appliance components. If there is any chance that we can resolve the issues of your fridge without replacing the parts of your appliance, then we will. We offer complete assurance regarding the fridge repairing service Dubai that our professional technicians are experienced and reach within the appointment time frame. 
However, if you want to avail our efficient refrigerator repairing services in Dubai, UAE, then place a call at our helpline number: to connect with our executive. Our executives are available 24 X 7 to assist you. In case, you are not comfortable to call us, then you can drop us a mail at our official mail ID. We will be happy to revert you back at the earliest possible.  
FAQs of Refrigerator Repair